Gold Leaf Signs
Few artists still take the trouble to use traditional techniques and real gold leaf, but the beauty of burnished gold on glass is extremely rewarding. Done on the inside of the glass, with sheets of 23kt gold leaf, this time-consuming process achieves an inspiring effect.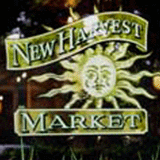 Two-tone gold letters can be rendered with color for opulent or sophisticated designs.
(504)525-4691
Studio/Gallery Hours:
Tues to Fri ... 10:30am-5pm
Sat ................ 10:30am-3pm
Sun & Mon .... CLOSED

Center News: Festival Time!


Lettering Workshop
Cincinnati, Ohio
August 15-19, 2018
Hand-lettering workshop by Yvette and Vince held at the Manifest Drawing Center in Cincinnati. PART 1: Drawing Roman Letters..Aug 15-17, PART 2: Brush Lettering..Aug 18-19 (Workshop Flyer). For info: www.manifestdrawingcenter.org or call us: (504)525-4691

Font Club
Font Club will meet Saturday, July 20th at 3pm. This meeting will be a work session. Font Club is a free informal group that meets on the 3rd Saturday of every month to work on typeface design. Call Vince or Yvette at (504) 525-4691 for more information. www.fontlab.com § forum.fontlab.com
AIGA New Orleans
Visit www.aiganeworleans.org for graphic design info, events, and meetings in New Orleans.

NOLAA
The New Orleans Lettering Arts Association (NOLAA) meets on the 2nd Saturday of the month. A non-profit organization whose monthly meetings are mini-workshops in a variety of calligraphy techniques, well worth the $25 per year membership fee. Visit www.neworleanscalligraphy.org
New Orleans Academy of Fine Arts
The New Orleans Academy of Fine Arts offers classes in all styles of art-making, including calligraphy. Located at 5256 Magazine St., call (504) 899-8111 or visit www.noafa.com

©2018 Mystic Blue Signs tel: (504)525-4691 email: mysticbluesigns@hotmail.com
Webdesign by ESP: Espèce d'Idiot Productions