Hand-Lettered Logos
At Mystic Blue we choose not to use computers for design -- all our designs begin as pencil sketches, so they look different from computer-generated images. Our original design reflects our penchant for the eras of great commercial art: Victorian, art nouveau, art deco, atomic age & psychedelia, but we are equally comfortable with ultra-modern typographic styles.
Some logos originate as designs for signs, then are redrawn to provide the flexibility needed for reproduction in a variety of advertising media.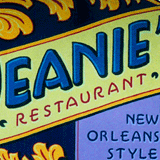 Others are developed as logos without a specific idea of what kind of signs they will become. They are drawn camera-ready, black ink or color on white board.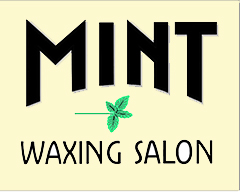 We also design original alphabets for use in our work. Lettering is such an expressive medium that such creations are irresistible.

Click on the images to enlarge
(504)525-4691
Studio/Gallery Hours:
Tue to Thu ... 10:30am - 4:30pm
Fri to Sat ..... 10:30am - 3pm
Sun & Mon ... CLOSED


Center News: Bonnes Fêtes!


Font Club
Font Club will meet on Saturday, January 19th, 2024 at 3pm for a work session on type design. We meet the 3rd Saturday of every month. For info: call Vince or Yvette at (504)525-4691
AIGA New Orleans
Graphic design info and events www.neworleans.aiga.org
NOLAA
New Orleans Lettering Arts Association has workshops in a variety of calligraphy techniques www.neworleanscalligraphy.org
New Orleans Academy of Fine Arts
NOAFA offers art classes including calligraphy www.noafa.com
©2024 Mystic Blue Signs tel: (504)525-4691 email: mysticbluesigns@hotmail.com
Webdesign by ESP: Espèce d'Idiot Productions