Click here for our Online Store!

|



|

(504)525-4691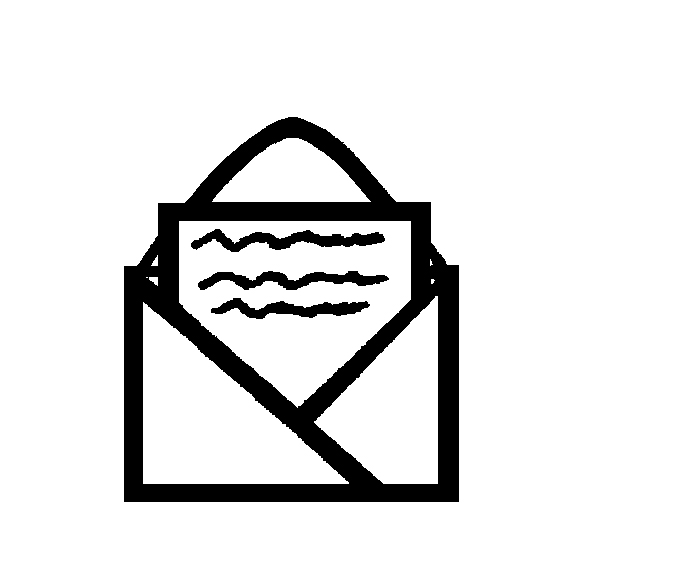 mysticbluesigns@hotmail.com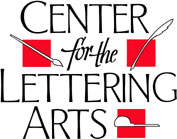 The Center for the Lettering Arts was established in 2010 as a resource to encourage the use of hand lettering as an expressive art, and to promote its use through collaboration in graphic design and printing.

We offer classes and workshops in hand lettering, organize lectures and workshops for student groups and host exhibits in our gallery.
Hand Lettering Classes
Hand Lettering Class
September TBD - October TBD, 2021
Tuesday evenings, 7:00 - 9:00pm
The Center for the Lettering Arts at Mystic Blue Signs offers a seven-week class in hand lettering. We believe this is the most comprehensive lettering class taught in the New orleans area. Students working at all levels are welcome. In this studio class we use historic letter styles as models for letter forms. Students will explore formal and creative aspects of lettering made by different types of instruments and complete projects using those styles. We study the relationships of letters to each other through careful drawing of the shapes and spacing of the Roman alphabet. We follow the changes of this letter style as it progressed from its stone-carved form 2000 years ago through early typefaces and advertising art. Then using a variety of pens and papers, we approach a different letter style every week. Letter styles to be introduced are copperplate (formal pen script), italic, black letter, humanist, and Roman letter. Classes will be taught by professional lettering artists Yvette Rutledge and Vince Mitchell, owners of Mystic Blue Signs. Both Eve and Vince have taught lettering at conferences, as well as workshops and classes for professional organizations and college graphic design programs.
Cost of the class with all materials included is $385

Advanced registration is required
For information, call Eve at (504)525-4691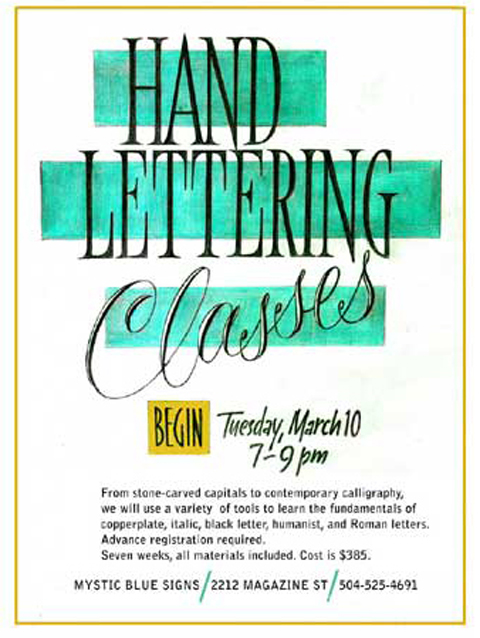 ©2021 Mystic Blue Signs tel: (504)525-4691 email: mysticbluesigns@hotmail.com
Webdesign by ESP: Espèce d'Idiot Productions