Hand-Lettered Logos
At Mystic Blue we choose not to use computers for design -- all our designs begin as pencil sketches, so they look different from computer-generated images.
Our original design reflects our penchant for the eras of great commercial art: Victorian, art nouveau, art deco, atomic age & psychedelia, but we are equally comfortable with ultra-modern typographic styles.
Some logos originate as designs for signs, then are redrawn to provide the flexibility needed for reproduction in a variety of advertising media.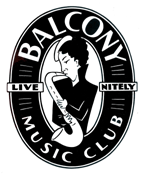 Others are developed as logos without a specific idea of what kind of signs they will become. They are drawn camera ready, black ink on white board, and sometimes in color.
Illustrated logos often involve development of a character, one of the most challenging and inventive aspects of our design work.
We also design original alphabets for use in our work. Lettering is such an expressive medium that such creations are irresistible, both for 'signature' logos like Gypsy's, and for event designs like music and art show posters, invitations, and CD covers.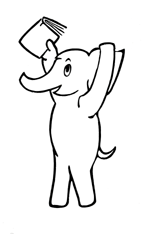 May 2013 Center News
§ Happy Festivals §
Classes
Roman Letters: Drawn and Painted, this six-weeks course has ended, but will be taught in the fall. Please call (504) 525-4691 for more details.
Pen Letters: Calligraphy and Handwriting, will meet Tuesdays, April 9 to May 14, 7pm to 9pm.
Exploring Handwriting: this class will meet on Saturday, March 2, from 10pm to 3pm. Cost of the class $75.
Designing Organically: this class will meet for two 3-hour sessions in May or June. The cost will be $100 with materials included. Interested students should contact Eve or Vince for specific times.
Tutoring: tutoring sessions in handwriting to improve penmanship, tailored to the individual student. Tutoring sessions are 1-1/2 hours.
Font Club
Local graphic designer Liz Cooke will give a presentation at 3pm, Saturday, May 11th at Mystic Blue Signs on using a pen tablet with Adobe Illustrator for type design. Visit LizCooke on facebook for examples of her work.
At our last meeting, Delve of www.delvefonts.com gave a live skype presentation on Saturday, April 13th at 3pm, from San Francisco at Mystic Blue Signs on running a type foundry. Delve discussed type foundry concerns such as production, distribution, marketing, etc.
Font Club normally meets on the 3rd Saturday of the month. Also you can visit www.aiganeworleans.org for graphic design events and meetings in New Orleans.
NOLA School of Art & Crafts
The New Orleans School of Art and Craft offers classes in all styles of art-making, including calligraphy. They can be reached directly at (504) 944-7900. For more info visit www.NOLAArtandCraft.com
NOLAA
NOLAA is a non-profit organization whose monthly meetings are mini-workshops in a variety of calligraphy techniques, well worth the $25 per year membership fee. Meetings are held on the 2nd Saturday of the month. Visit www.neworleanscalligraphy.org for more info.
Photography by Claire Hassig
We are proud to have an exhibit of Claire's photographs in the gallery. The images present the abandoned structures of the former Six Flags Amusement Park, altered through her unique perspective.
Center Newsletter
To subscribe to our e-newsletter from the Center for the Lettering Arts, please email your contact info to mysticbluesigns@hotmail.com