Storefronts
Storefront lettering was traditionally done by sign painters on lifts and ladders. That still works today, especially because vinyl letters don't stick well to stucco, brick, and other rough materials.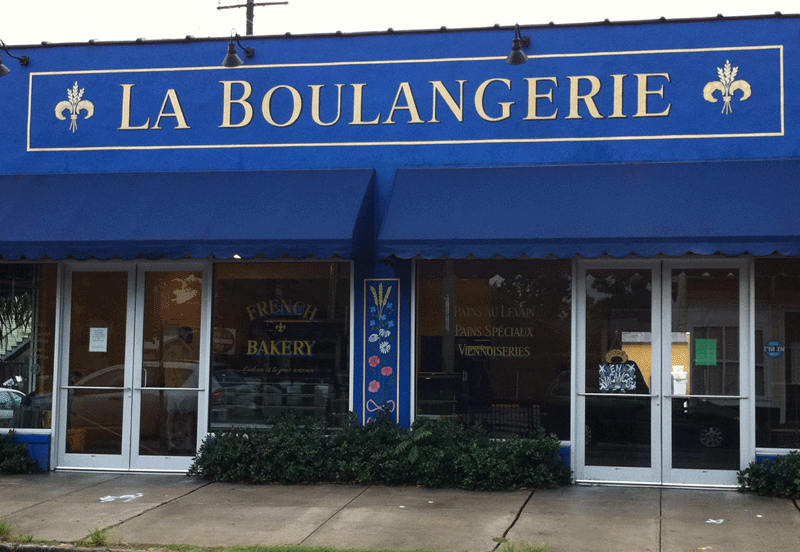 We design and paint lettering and illustration on walls, inside and outside, and exterior fascias. We also make metal letters that stand off the wall, and we design and paint murals. We also can travel to complete a project for you.
Feel free to contact us for more information about painting your storefront lettering!
Click on the images to enlarge
(504)525-4691
Studio/Gallery Hours:
Tues to Fri ... 10:30am-5pm
Sat ................ 10:30am-3pm
Sun & Mon .... CLOSED

Center News: Mardi Gras!


Font Club
Due to the St. Patrick's Day Parade, Font Club will meet this month on Saturday, March 23rd, 2019 at 3pm. We will have a designer presentation on Nicolete Gray followed by a typeface design workgroup. We meet the 3rd Saturday of every month to work on typeface design. For info: call Vince or Yvette at (504)525-4691
AIGA New Orleans
Graphic design info and events www.aiganeworleans.org
NOLAA
New Orleans Lettering Arts Association has workshops in a variety of calligraphy techniques www.neworleanscalligraphy.org
New Orleans Academy of Fine Arts
NOAFA offers art classes including calligraphy www.noafa.com
©2019 Mystic Blue Signs tel: (504)525-4691 email: mysticbluesigns@hotmail.com
Webdesign by ESP: Espèce d'Idiot Productions